Hometown Design Team's Finished Project at 101 Morgan Manor
Hometown Design Project Complete
Well it was a long road, but our Hometown Design project is complete. For those of you just now reading about the Hometown Design project, let me recap…
The KRC Homes custom home builder team, decided to ask a group of talented locally known women to help us design a house to put on the market to sell. We met, collaborated and passed around pictures of inspiration to create a knock out of a house. Each member of the team had a room to decorate, and in the end, KRC Homes had to put these ideas in place all while keeping it at certain price point.
Let's break this down room by room to show you how we pulled these design ideas off.
Exterior-Adrien Rutledge
Adrien Rutledge…that's me, member of KRC Homes, LLC. I was in charge of the exterior design of the home. The Hometown Design team decided to go with a modern farmhouse theme. So I wanted to pull this off with some unique features while keeping it clean.
Walnut Creek brick & white mortar, cedar shakes, black metal & vertical & horizontal lines
Now let's see how we pulled this off



Foyer-JoEllen Power
JoEllen Power is my mother in law. JoEllen's favorite design feature was seeing the transom come to fruition. This was something she had admired for quit some time and was anxious to see it put into place.
Floor to ceiling wainscoting and a custom transom
Living Room-Melissa Miller
Melissa Miller is the co-owner of a Georgetown favorite when it comes to shopping…Em + Me Boutique. Check out her shop here. Melissa's thoughts: "I love beams! They give a cozy feel all the way to the top of a room. This fireplace says welcome, sit down and stay awhile, add pretty bookshelves full of your favorite memories and it really makes a house a home."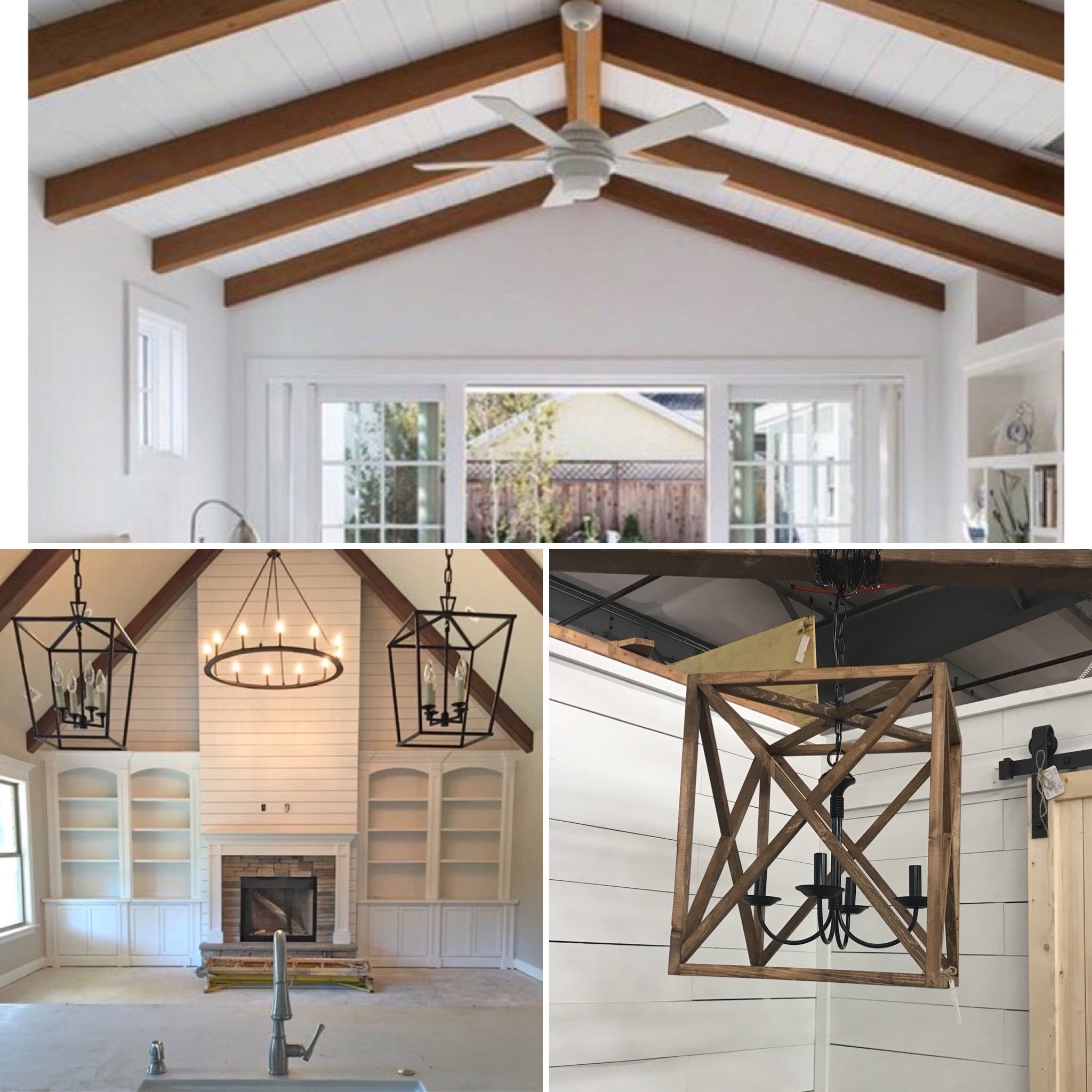 Shiplap, bookcases and beams…what's not to love?
Kitchen/Dining-Kristy Collins
Kristy Collins is a culinary teacher at Scott County High School. Kristy knows what it takes to make a kitchen worthy of entertaining and cooking delicious meals. Kristy loves the spacious island and the nook buffet, making this space ideal for for entertaining guests.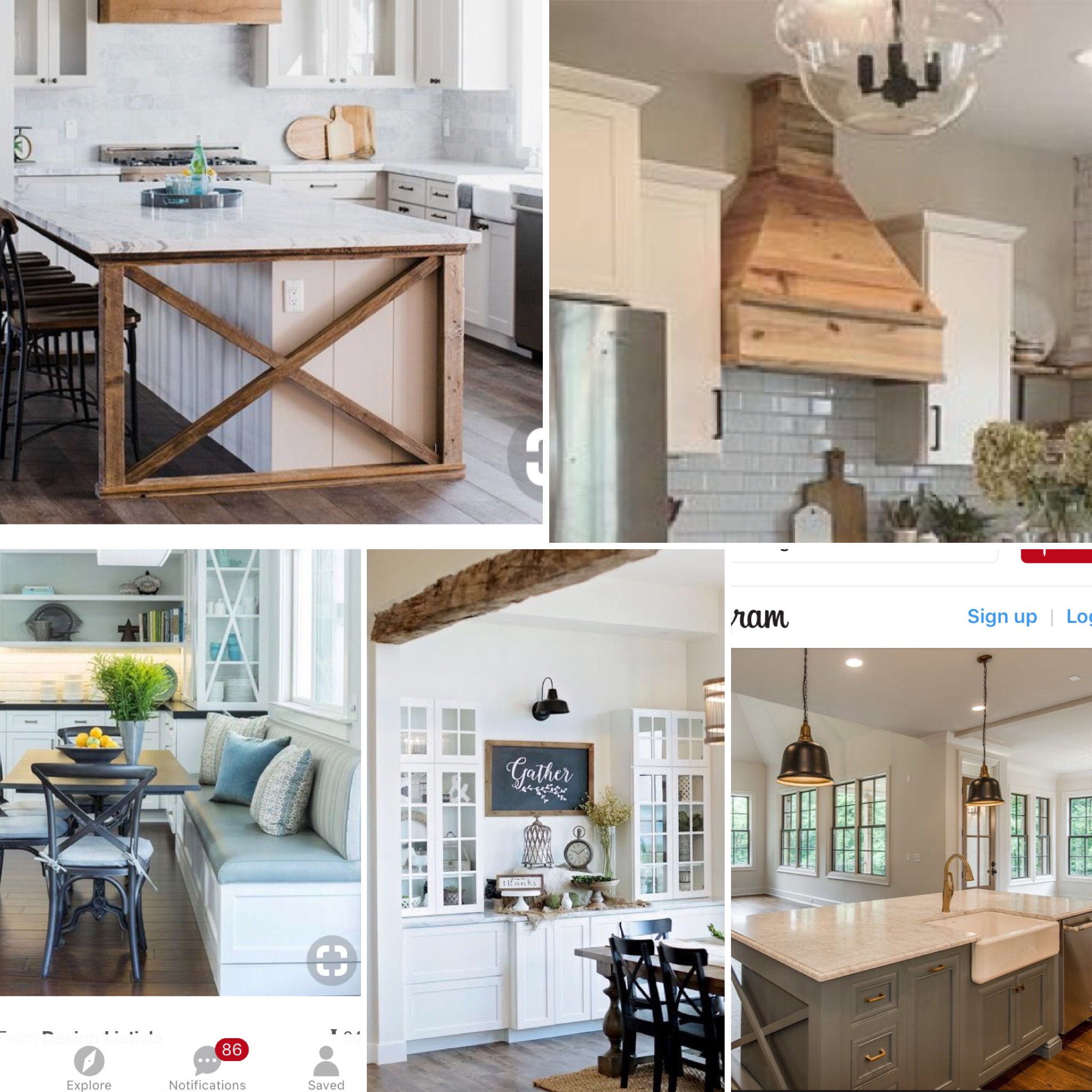 Custom rangehood, pendant lighting, dining room buffet and wood elements.
Office-Catherine Wilson
Catherine Wilson is the realtor for KRC Homes, LLC. She works so hard for not only us, but all of her clients. Check her out here if you're looking for someone great to sell or build your next home. Catherine said that her favorite design feature that came to life for her were the glass sliding doors.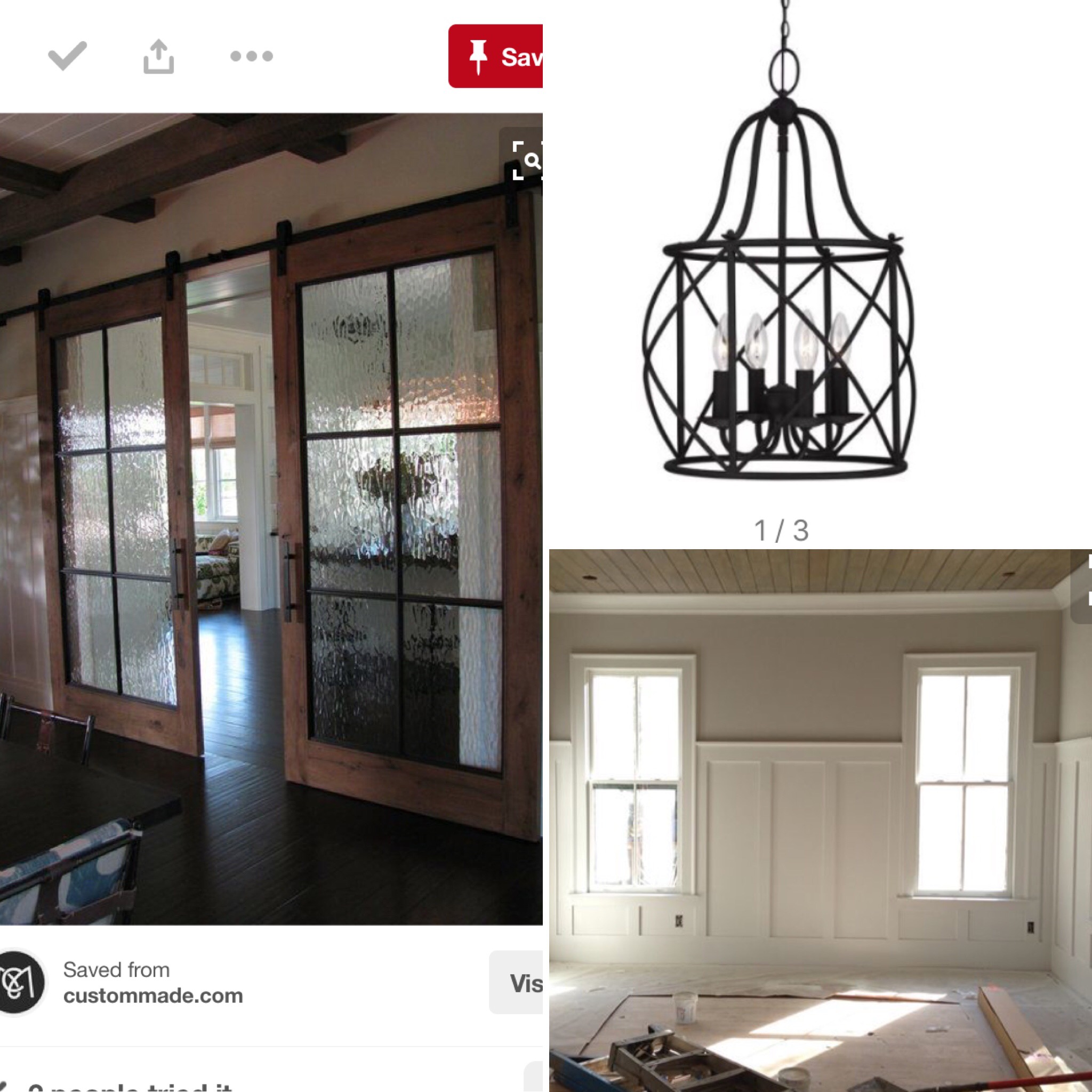 Wood stained glass sliding doors, black light fixture & 1/2 wall wainscoting.
Laundry Room & 1/2 Bath-Team Collaboration
JoEllen and the buyer were to thank for the laundry room, while Tessa and myself helped JoEllen with the 1/2 bath.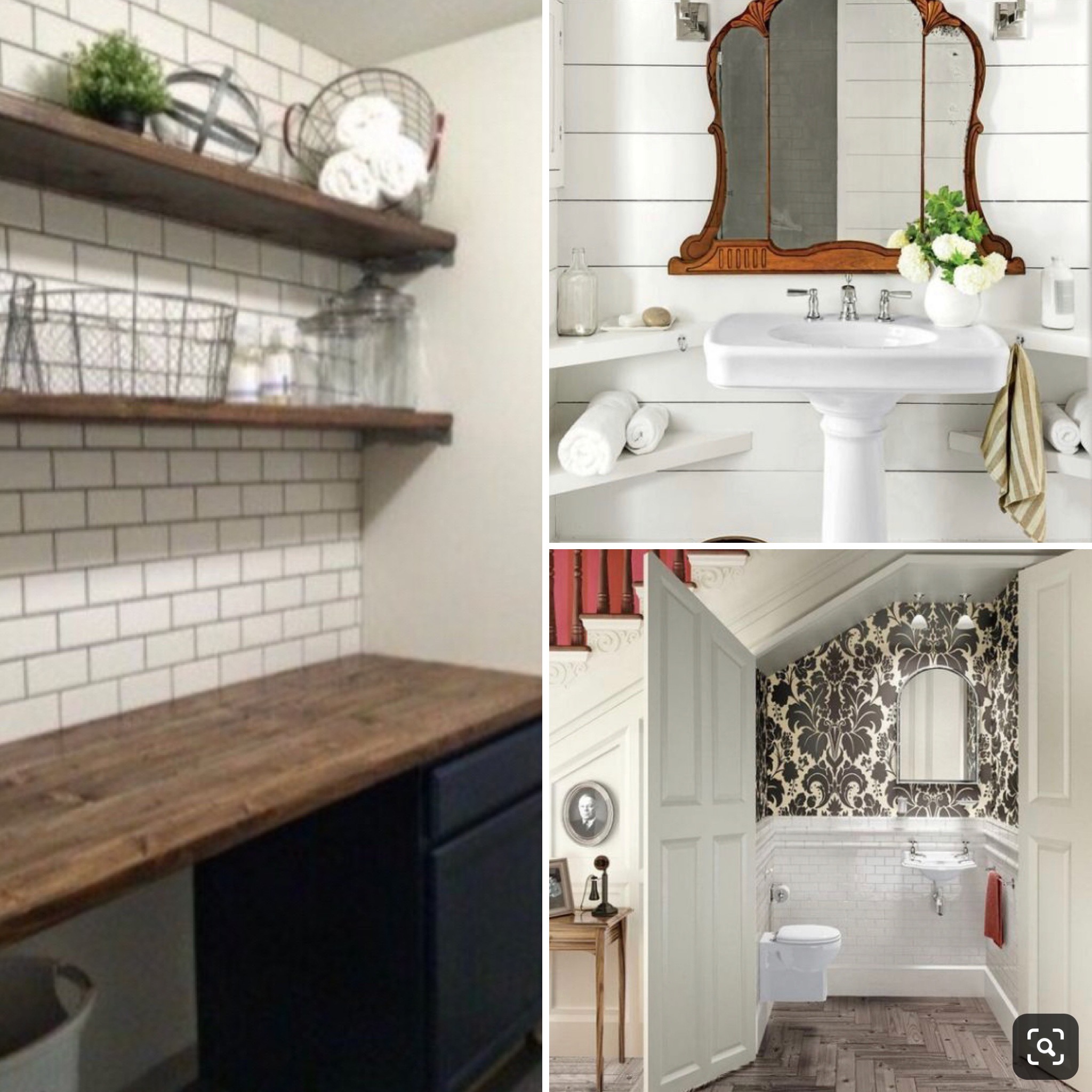 Shiplap walls & corner sink tucked under the stairs, subway tile wall & wood shelves in the laundry
Master Suite-Ashley Frazier
Ashley Frazier is a local Matilda Jane Clothing representative. Ashley has dreams of a master bedroom with a fireplace in it. She loved being able to incorporate that with the painted brick, she says she feels like it's a timeless addition to any home.
Subway tiled shower, vanity & tile and brick fireplace.
Bonus Room-Tessa Wagoner
Tessa Wagoner…also part of the family…helped out with every aspect. If you follow our blog, you'll notice her inspirations for this room didn't pass our first potential buyer's vision. Her vision with the stairwell was a nice clean classic look.
Up We Go
2nd Bath & 2 more bedrooms-Tessa Wagoner
Tessa chose this beautiful patterned tile along with the vanity and light fixture.
Thank You to our Hometown Design Team
I can't thank these girls enough for all of their time and ideas. We had a lot of fun and even though it took longer than expected I think we are all pretty pleased with the end result.
We also appreciate our readers and followers.