Hometown Design Inspiration & Sneak Peek
Everyone needs a little inspiration. With all types of inspiration at our fingertips, with tools like Pinterest, Houzz, HGTV, etc., the Hometown Design team is exploding with ideas for this one of a kind project.
In case you missed the details of this project, check, it out here.
We wanted to give you a sneak peek at some of the main inspirations for our spaces. We shouldn't be giving away too much as these girls have some very creative ideas all on their own too!
Exterior
I, Adrien Rutledge, co-owner of KRC Homes, LLC, have been inspired by different textures/materials with a neutral color scheme.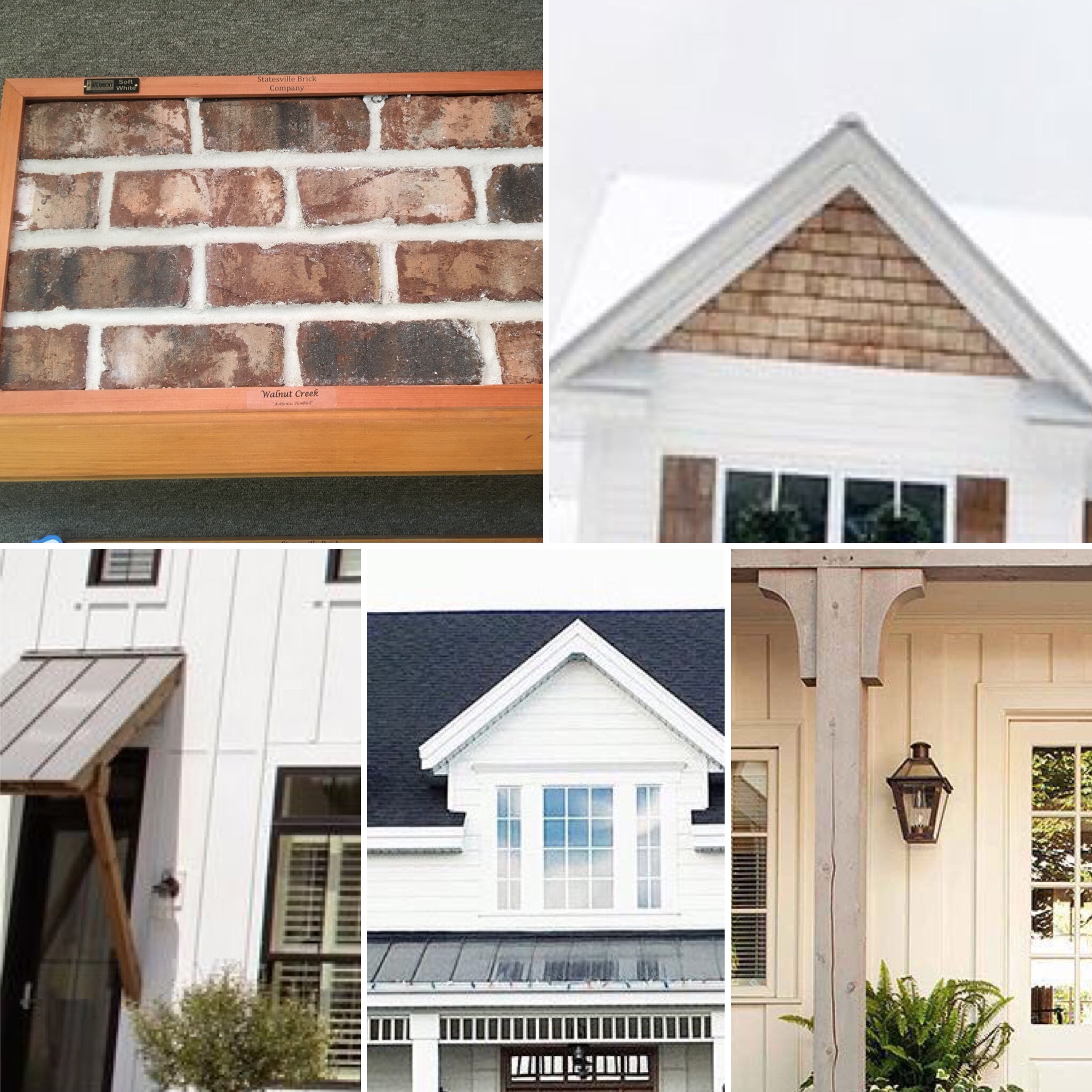 Metal & Shingle Roof, neutral brick, cedar shake, vertical lines. Simple yet bold.
Foyer & Mudroom
JoEllen Power has some exciting details to welcome you into this home. She is currently on a cruise (I'm jealous) but I snagged some of her inspirations from her Pinterest board that she has shared with me. These are just a few ideas, but when it's done, you're going to love it!
Transom, lockers, paneled wall, sliding doors and more! It's all in the details!
Office/Dining Room Flex Space
Catherine Wilson, Realtor of this project (contact her if you're interested in buying this unique home), has come up with a beautiful way to allow this lucky future homeowner to use this space as either an office or a dining room.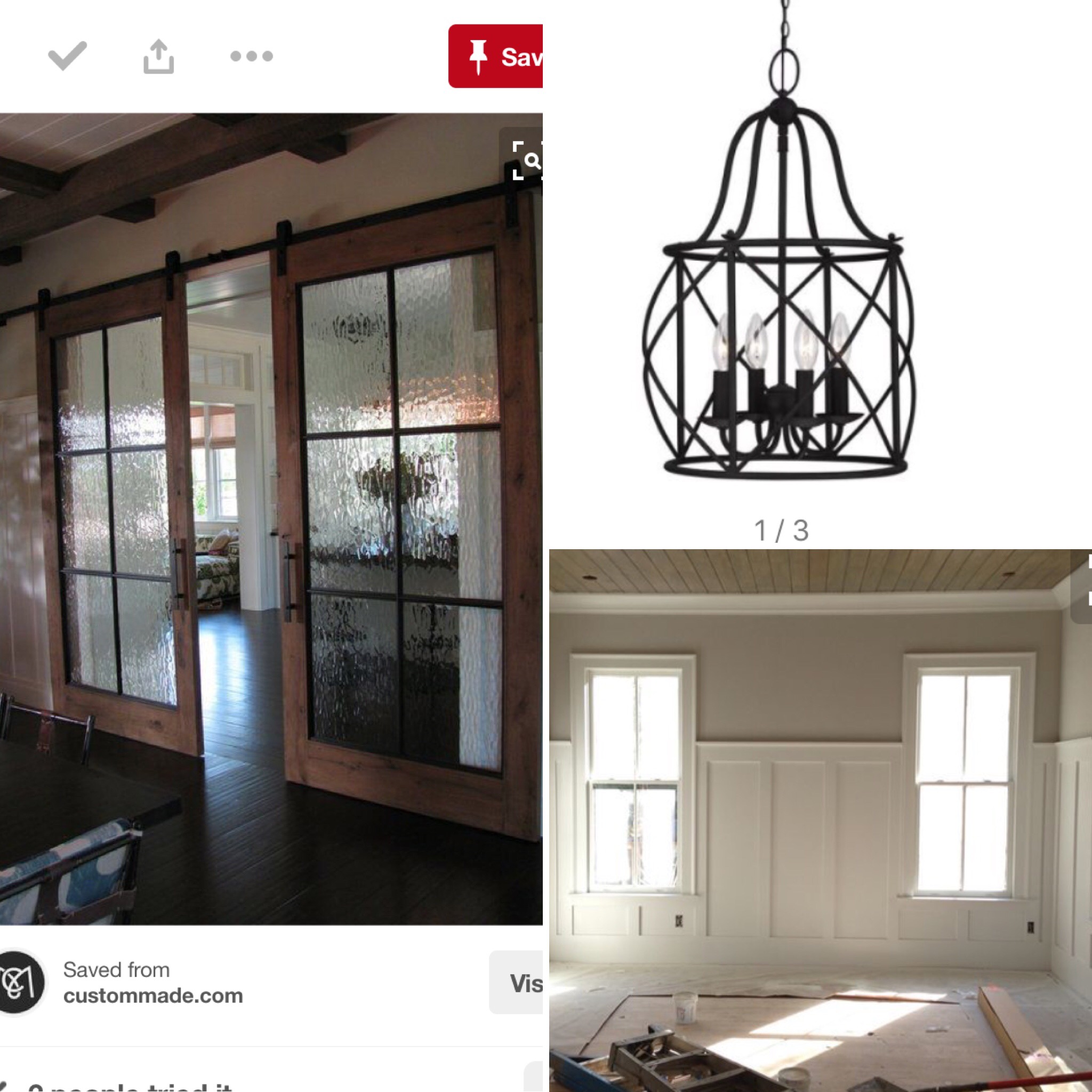 Beautiful glass sliding doors, paneled walls and awesome lighting! This room doesn't disappoint!
Living Room
Melissa Miller, co-owner of Em & Me, has some awesome ideas to bring in the WOW factor to the project. She is also on vacation, touring the west, but she shared these ideas with me early on, and I'm excited to share them with you.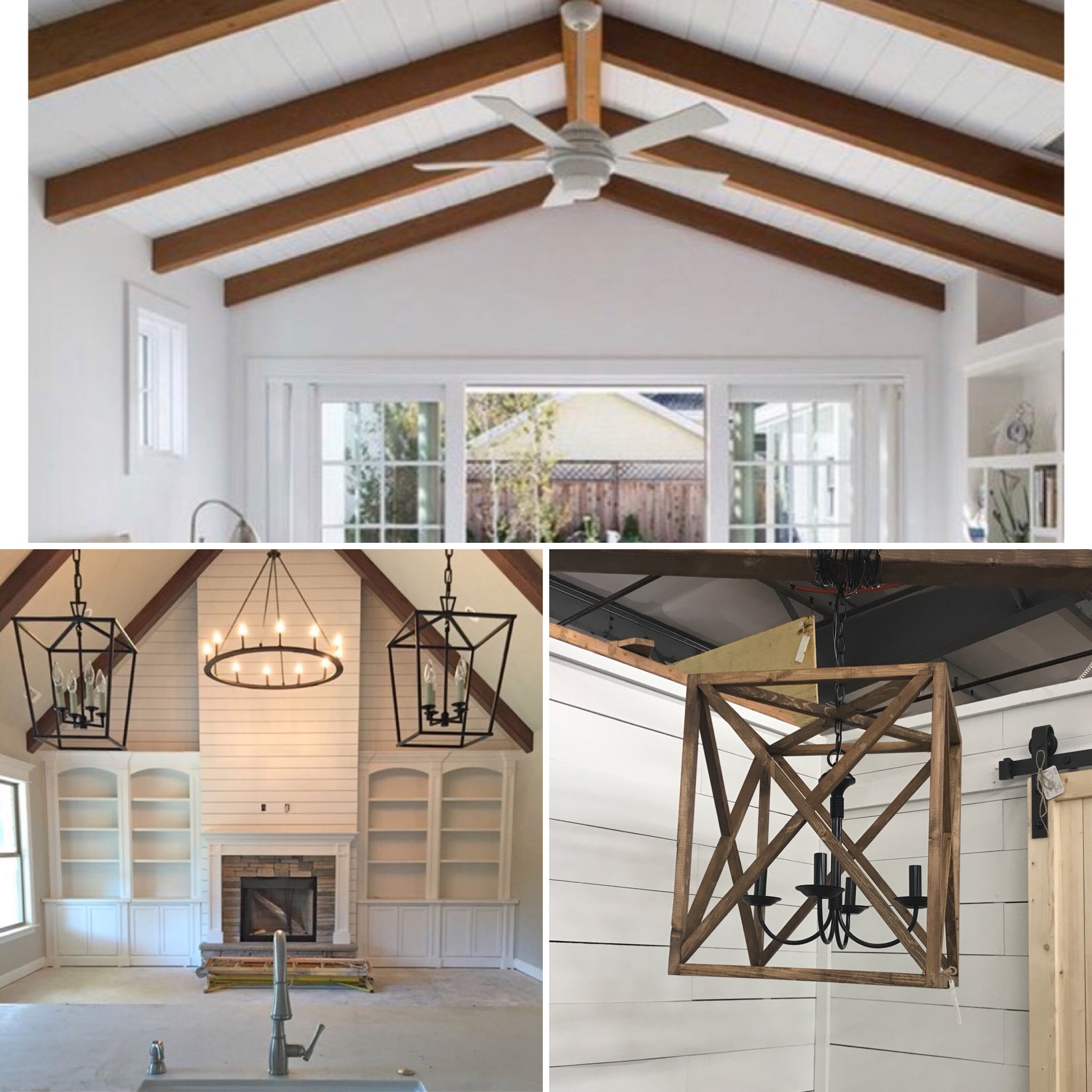 Vaulted Ceiling, Exposed Beams, Cozy Fireplace and some beautiful lighting! I can just imagine getting cozy in this room!
Kitchen
Kristy Collins, culinary teacher at SCHS, has some spacious, clean & unique ideas that you are just going to adore! She's got her work cut out for her, but she is pulling it off, which is no surprise to me!
Shaker cabinets, bold island, custom range, built in seating, I could go on and on, remember this is a sneak peek!
Master Bedroom & Bathroom
Ashley Frazier, local Matilda Jane representative, has some fresh ideas for the Master Suite that will have you dreaming of tranquil moments in this beautiful space.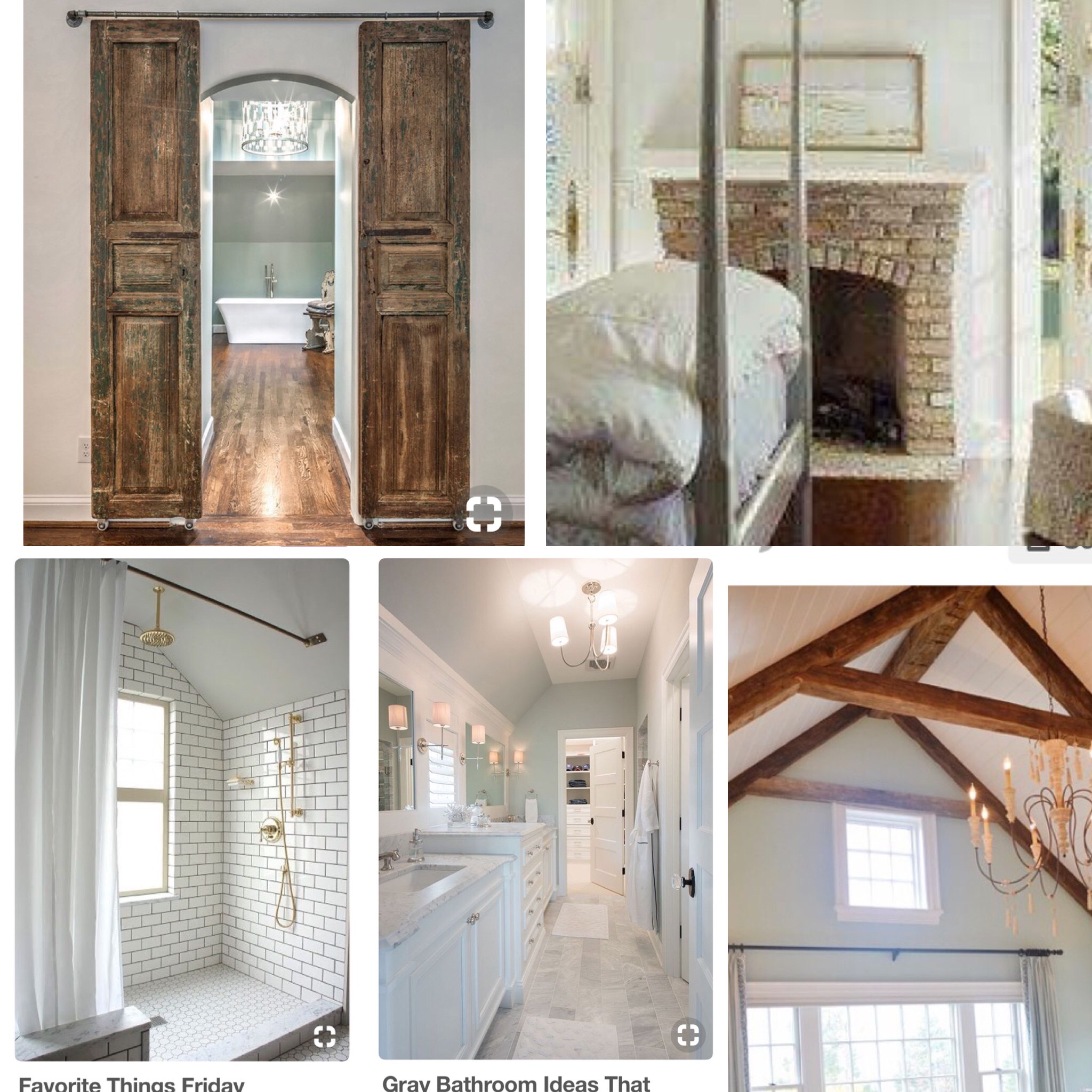 Exposed Beams, clean fresh tile, unique doors and a cozy fireplace. What more could you dream of in this space!
Bonus Room
Tessa Wagoner is coming up with some crafty ways to enjoy this extra space in multiple ways with those you love most, your family.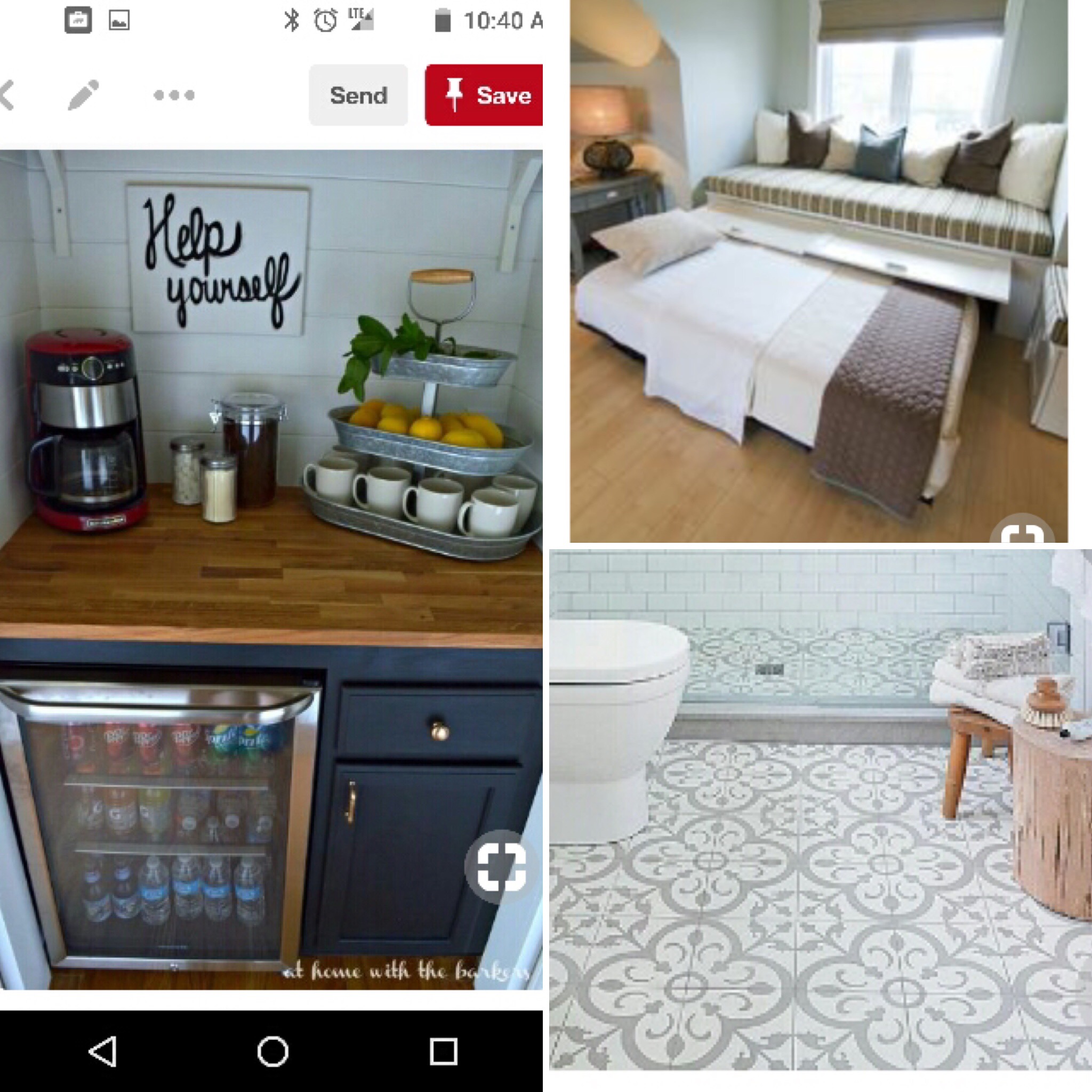 Hidden guest bed, beverage & snacks close by for movie night and stylish tile in the bathroom will make any family want to hang out in this space!